Winner of best Hospitality & Tourism & Best Business Awards
2004, 2005, 2006, 2007 & 2009
Powercor Melton Business Excellence Awards HALL OF FAME 2010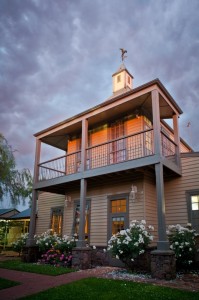 Avanti at Witchmount Restaurant nestled within the vineyard of Witchmount Estate, located only 30mins from the Melbourne CBD in the N/W & 15 mins from Melbourne Airport. Avanti specialises in catering for all, with a personal touch on classical Italian dining. Whether it be for a quick plate of house made pasta on the way home from work, entertaining friends and family or a long lazy Sunday afternoon lunch, Avanti at Witchmount is the place for you.
Avanti prides itself on excellence and exceeding your expectations. With views of the vineyard from your dinning room seat, to the personalised service. From the exceptional blend of traditional Italian cuisine with modern Australian influences, to the award winning current and vintage wines superbly produced from Witchmount Estate, where else would you want to be?
About Us      Menu      Special Events      Opportunites Not To Miss      Contact Us