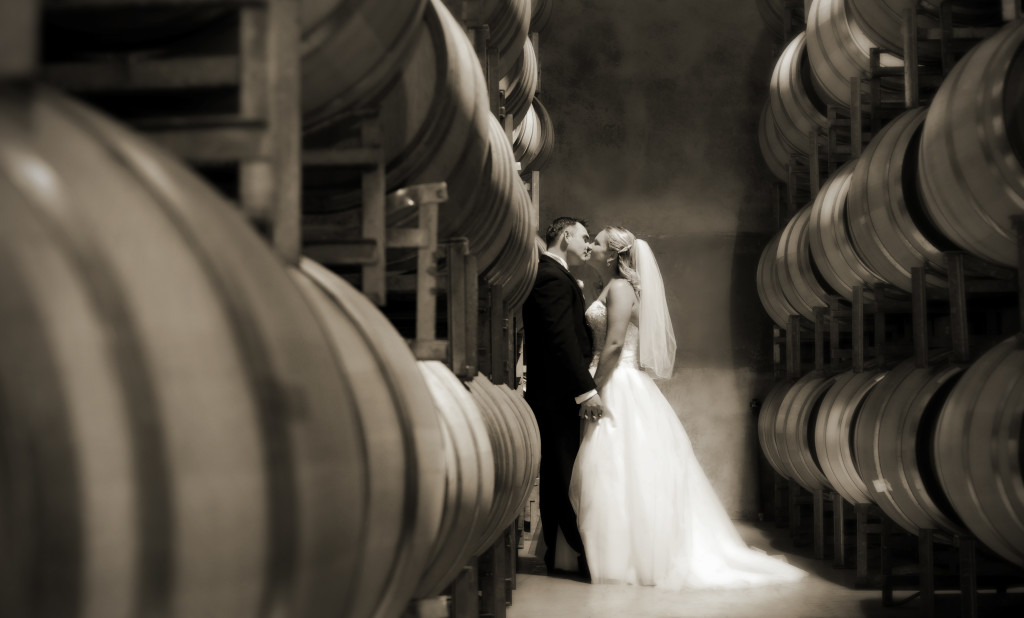 We always love to hear your feedback, so if you have anything you would like to share with us, photos of your great day at Witchmount Estate, or just to say hi, please forward them to:
info@witchmount.com.au
and we will post them for all to see. Here are just a few!!!
Val Del Monte
Hi Claude & Sam,
Just a quick note to say we have been overwhelmed by family and friends about how much of a fantastic night they had on Sonia's and Paul's wedding..
Claude your entertainment was amazing everyone just loved the music. You made everyone Rock, the dance floor was always full.. We had a great crowd.
Thank you also for going out of your way to learn how to sing and play the father and daughter song. It was just beautiful. It brought tears to my eyes, that song always has.. My husband was proud father..
From the bottom of our hearts Thank you for everything and making and night to remember..
10 out 10 and would definitely recommend Witchmount Estate to anyone..
Much appreciation
Tracey and Gerard
To Sam and Claude,
Just wanted to say thankyou so very much for making our wedding so very special. It was a fantastic day. You have a great venue, wonderful attentive staff and great chef. Our guests were full of praise for both the venue and staff. It couldn't have been a better day. We appreciate all the hard work that
went into making our day so wonderful. We will be recommending your venue to all and im sure we will be visiting your restaurant. Again thankyou so much for all your time and effort.
Sincere regards
Tracey and Gerard.
Victoria & PJ
Hey Claude,
Just wanted to say a massive thank you for last night. Everything went perfect and we both had an absolute ball & so did our guests. We are up early still buzzing, you were right about the number 1 band in Victoria.
We appreciate all your work from the preparation, ceremony and last night.
Thanks heaps.
Mr & Mrs Galea. Lol!!!
Amy & Shaun VanRavenstein
Hi Claude & Samantha,
A quick email from Amy & myself to say thank you to you and your staff for hosting our wedding reception on the 15th December 2012.  Both we, and our guests had an amazing time and we will certainly be / already have been recommending your venue to friends & family that may plan to host a reception in the future.
Thanks again for a wonderful experience,
Kind regards,
Shaun & Amy VanRavenstein
Melissa & Dallas
Hi Sam & Claude,
Dallas & I wanted to say a massive thank you to you and all of your staff. We had the best day, the ceremony was lovely, the food was
so fantastic!!! The band was fun and got everyone involved. The staff were very helpful and I just can't believe how smooth the night went.
I'm sure you get emails and thank you cards etc all the time, but you deserve it.
I am extremely pleased with the entire night and will recommend your venue/band/MC to anyone looking for somewhere fabulous to have their special day.
Cant thank you enough!

Michelle and Ben Hardess
Hi guys :0)
Ben and I just want to thank you and your fantastic staff for a truly amazing afternoon and night!!! The attention to detail and incredibly high quality from you're staff and the both of you made our wedding what we had imagined plus so much more!!!
Thank you to Claude and the sour grapes for being an amazing mc and band . All of our guest have nothing but positive praises about Witchmount and the service that was provided!
Once again thank you for everything
Alee and Daniel
Hi Claude,
Hope this email finds you well.
We just got back from our honeymoon and wanted to send an email to you in relation to our wedding we celebrated,
We both cannot thank you enough, we were so happy with everything
We loved the food and everyone commented also how beautiful the food was, not one complaint!
The service by your staff was amazing, honestly please thank your staff they were amazing
But also to you and your band, oh my gosh! This was the best band I have heard and best MC!
Everyone had such an awesome time, whenever we have our next big event it will certainly be at your venue.
We cannot commend you guys enough
Thank you for such a pleasant and memorable day
We both are very thankful!
Nat and Steve Turra
Hi Claude and Samantha,
It has been a pretty hectic couple of months for us, with moving, starting new jobs and so on… but we have been meaning and wanted to send our thanks to you both for making our wedding day everything that we dreamed it to be.
Thank you Claude for your organisation on the day, and making everything flow so well. The food and drinks were fantastic, we loved every bit of it and everyone said afterwards that they loved it! Next time we are in Melbourne we are coming to eat at Witchmount again and trying all of the menu!!
Our photos turned out amazing thanks to your beautiful vineyards and gardens. Everyone also loved the ceremony in the cellar and said it was so different. It was definitely very special to us.
We had so much fun and didn't want it to end.
Thanks again for everything and making our day go so perfectly. We appreciate everything.
Sam and Frances Curro
Dear Claude and Staff,
I would like to thank-you so very much to you and your staff for the best wedding I have attended. The staff were friendly and very helpful you must be very proud of them all. The service was first rate, the venue was simply glowing and the food was first class, I could not ask for anything more. Sam and I had a fantastic time at our son's wedding, our guests loved and praised the whole evening we all had a great night.
Sam and I were very relaxed and we were free to enjoy this very special occasion, your professionalism in the planning of the wedding meant we were stress free and we felt very comfortable. Your band was amazing we danced the whole night, your song choices where just right, my only complaint was the evening went so quickly.
To you and your fantastic staff thank-you again for a great evening our memories will always be that it was the best wedding ever, very warm, very welcoming and very friendly and lots of fun.
Nadine & Michael Mercieca
Morning all,
Just wanting to pass on our thanks Claude, the wedding was fantastic and a good time had by all.
It was a very easy and simple process which made wedding planning for Michael and I very enjoyable.
( I don't understand all these Bridezillas!!!) So thank you for a lovely reception, great food, and of course, the
band was great. We have had a lot of comments about the night how friendly and welcoming the environment was
as well as being the best 'reception food' anyone has tasted, topped of by the music you guys played.
Troy & Katarina Davidson
Hi Claude.
Just wanted to send you a quick email thanking you for our wedding reception on Sunday 30th October. Troy and I really appreciate all that you did for us.
We had such a great night and so did many of our guests who complimented and loved the venue, service, food, and band. We have received lots of cards and phone calls from our family and friends thanking us for such a wonderful time…and for inviting them to the best wedding… so once again thank you very much from the both of us. xoxoxoxo.
Luke and Judi Sacco
Dear Claude and Samantha,
We know this is late coming, we have spent most of the last year holidaying overseas, but hopefully better late than never.
We would like to say a very big THANK YOU to the two of you and all of the staff at Witchmount for making our wedding day such an amazing day. From the beautiful grounds and scenery used for the reception and photos to the band and exquisite food. Every aspect of our day that was left in the hands of the Witchmount staff was dealt with in a manner that was beyond expectations.
Additionally, we would like to extend our thank you to the members of the Sour Grapes, who provided the perfect music that created a wonderful atmosphere.
Sarah and Grant
Hi Claude and Samantha,
Sorry it's been so long but I just wanted to send an email to say a huge Thank you!
Our wedding on March 13th was absolutely amazing and everyone is still raving about it, we had a fantastic time and I think the major reason for that is that everything was looked after and there was nothing for us to do. The food was wonderful, the staff were friendly and helpful, the venue was fabulous and Sour Grapes did an amazing job of keeping everyone on the dance floor which is what we wanted, both of our families love music and love getting up to have a dance and it really made our night to see everyone up having such a great time.
Also, a huge thanks for the ceremony – we didn't even have to worry about the rain because there was a great back up plan in the cellar door – that really made everything run smoothly!
Thanks so much for everything and for making our day and our night so wonderful!
Lyn Ward – Dinner Dance Feedback
To Whom it may concern.
Just a comment on last Saturday Night's Dinner Dance.
As it was the 1st time that both my husband and myself had been to one of your functions we just wanted to let you know that we were very impressed with your venue and the service that we received on the night was excellent.
We are looking forward to your next event and as I have requested that your email myself when you have any of these functions on so we will look forward to hearing from you in the near future.